* The Queen hung out by the Iron Throne.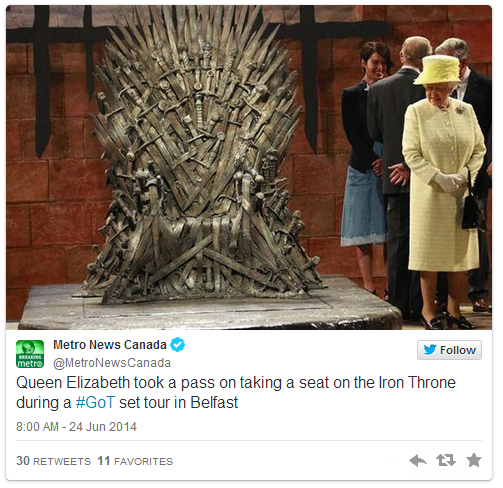 She knew sitting on it would make the Internet explode, so she refrained. Really, she was just thinking of us.
*Pentatonix are going to play the rival a capella group in PITCH PERFECT 2!!!!
This is seriously THE BEST.
*I bought the greatest kitchen sundries at Fishs Eddy. 
*Girl Meets World premieres tonight!!
9:45 ET on Disney!
*I get to see two friends get married tonight! 
Happy wedding day, Guy and Kevin!
And Happy Friday everyone!